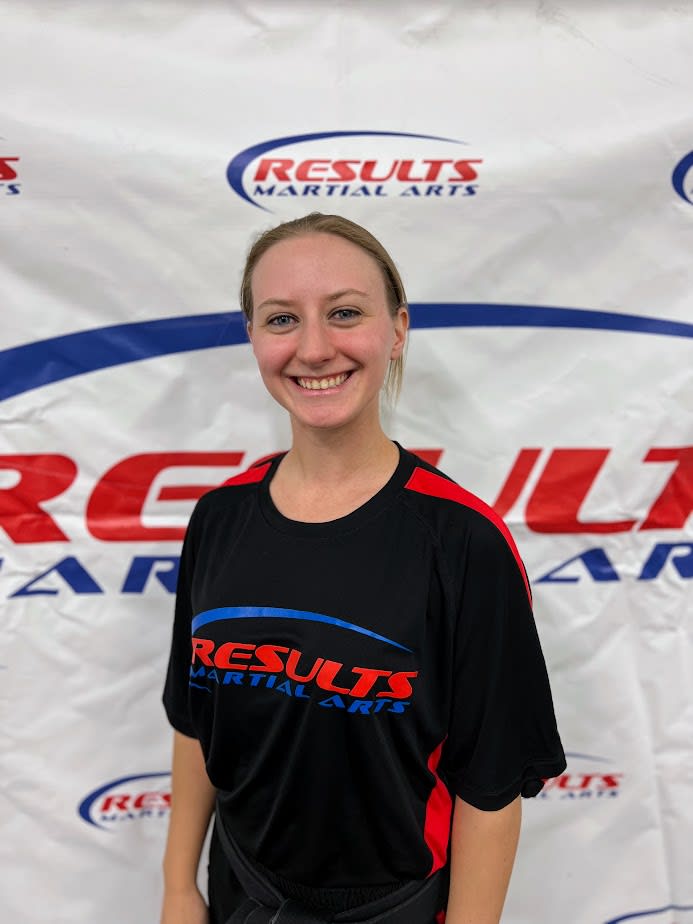 Ms. Sarah Wood
Ms. Sarah Wood is a remarkable 4th-degree black belt with an inspiring journey that began at the age of 14 back in 2011, under the guidance of Grand Master Caruso in Pittsburgh, Pennsylvania. In 2020, she embarked on a new chapter, relocating to Las Vegas, where she discovered her ATA home at Results Martial Arts.
Throughout her martial arts journey, Ms. Wood has achieved numerous accolades, boasting several PA state titles and Northeast District Titles. Notably, in 2023, she proudly earned the title of Nevada State Champion in Combat Sparring, a significant achievement since her move to the area.
Ms. Wood's unwavering commitment to the sport has allowed her passion to flourish. She maintains a constant hunger for knowledge, forming enduring friendships along the way, and always strives to be the best martial artist she can be.
Beyond her accomplishments in the ring, Ms. Wood holds the distinction of being a certified legacy instructor and a valued member of the tournament team staff.