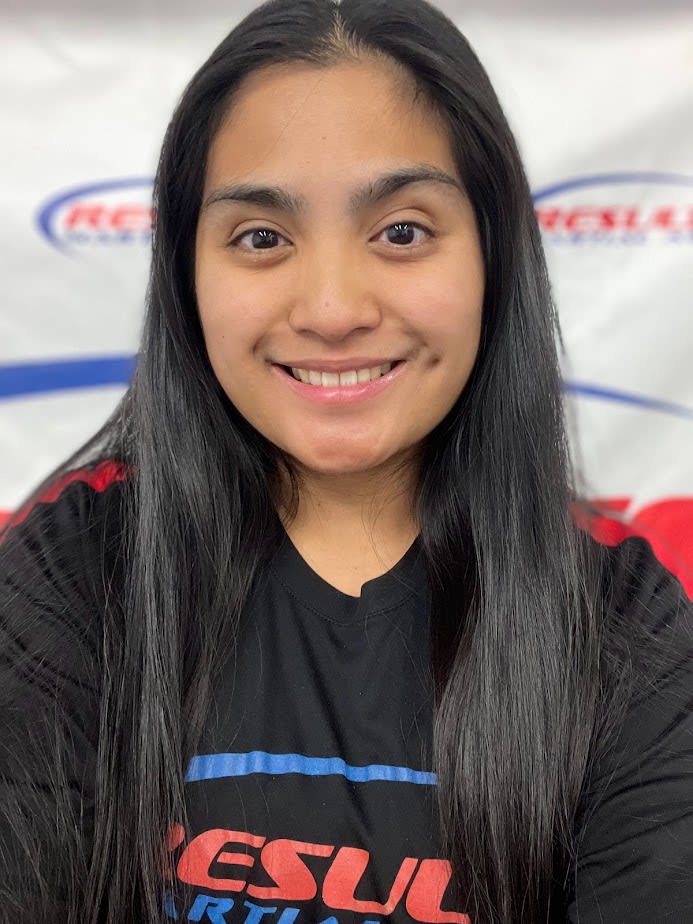 Mrs. Danica Gibbons
Mrs. Danica Gibbons's martial arts journey began in 2004, and let's just say, she's taken it to a whole new level. With her 4th-degree black belt, she's like a martial arts superhero, bringing a truckload of expertise and energy to every class.
But here's where it gets even more exciting: Mrs. Gibbons isn't just a black belt – she's a Sparring World Champion! That's right, her passion and dedication have propelled her to the top of the sparring game, and she's ready to share those winning techniques with you.
From her early days as a martial arts enthusiast to now being a driving force at Results Martial Arts, Mrs. Gibbons's journey is an inspiration. And guess what? She's not just about belts and championships; she's all about creating an environment where everyone can learn, grow, and have a blast.
So whether you're a seasoned martial artist or just stepping onto the mat for the first time, get ready for an adventure. It's not just about kicks and punches – it's about unleashing your inner champ and having a ton of fun along the way!